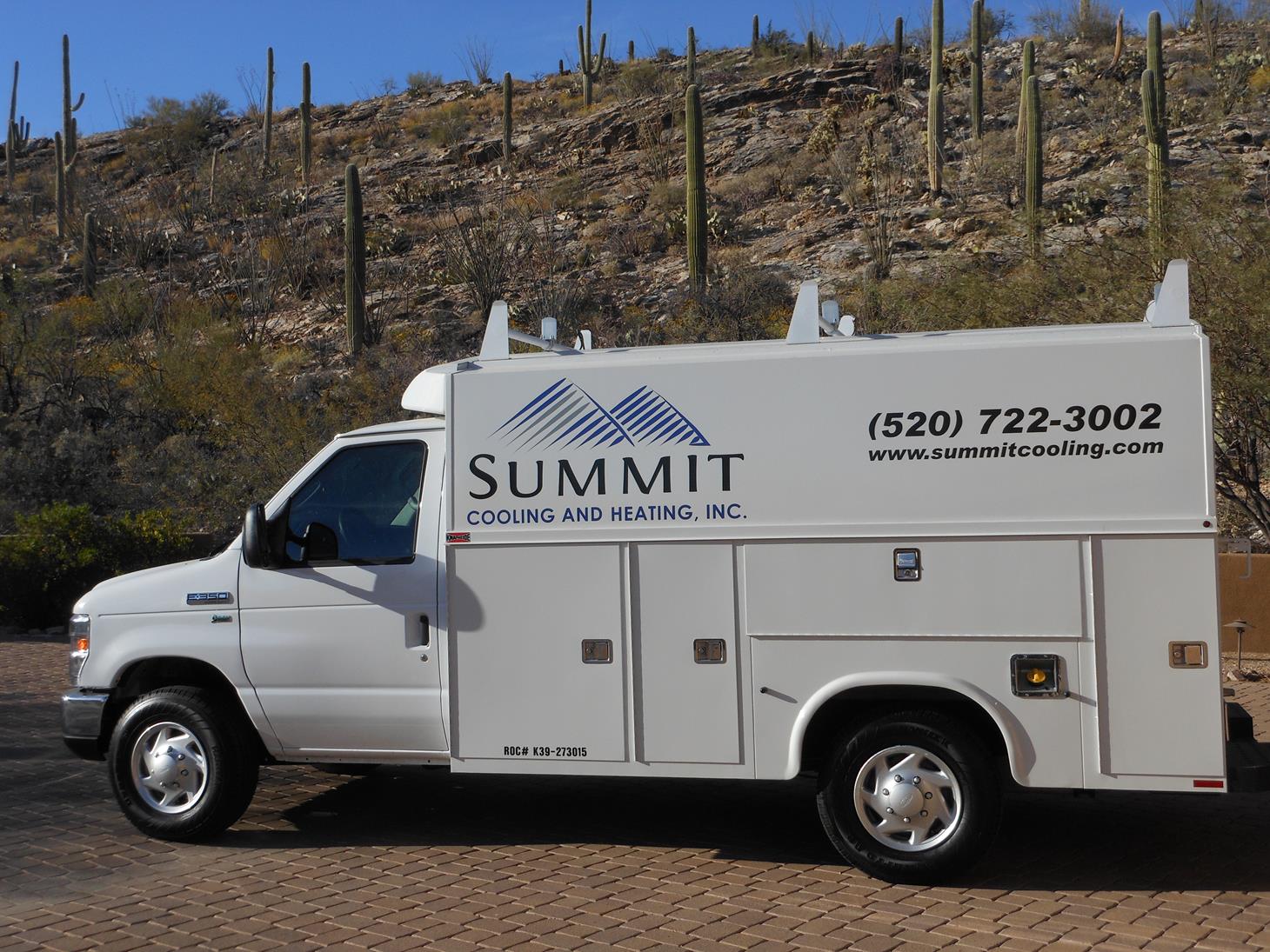 Thank you for visiting the Summit Cooling and Heating website! We value your time and appreciate the opportunity to share a little bit about the owner and the company.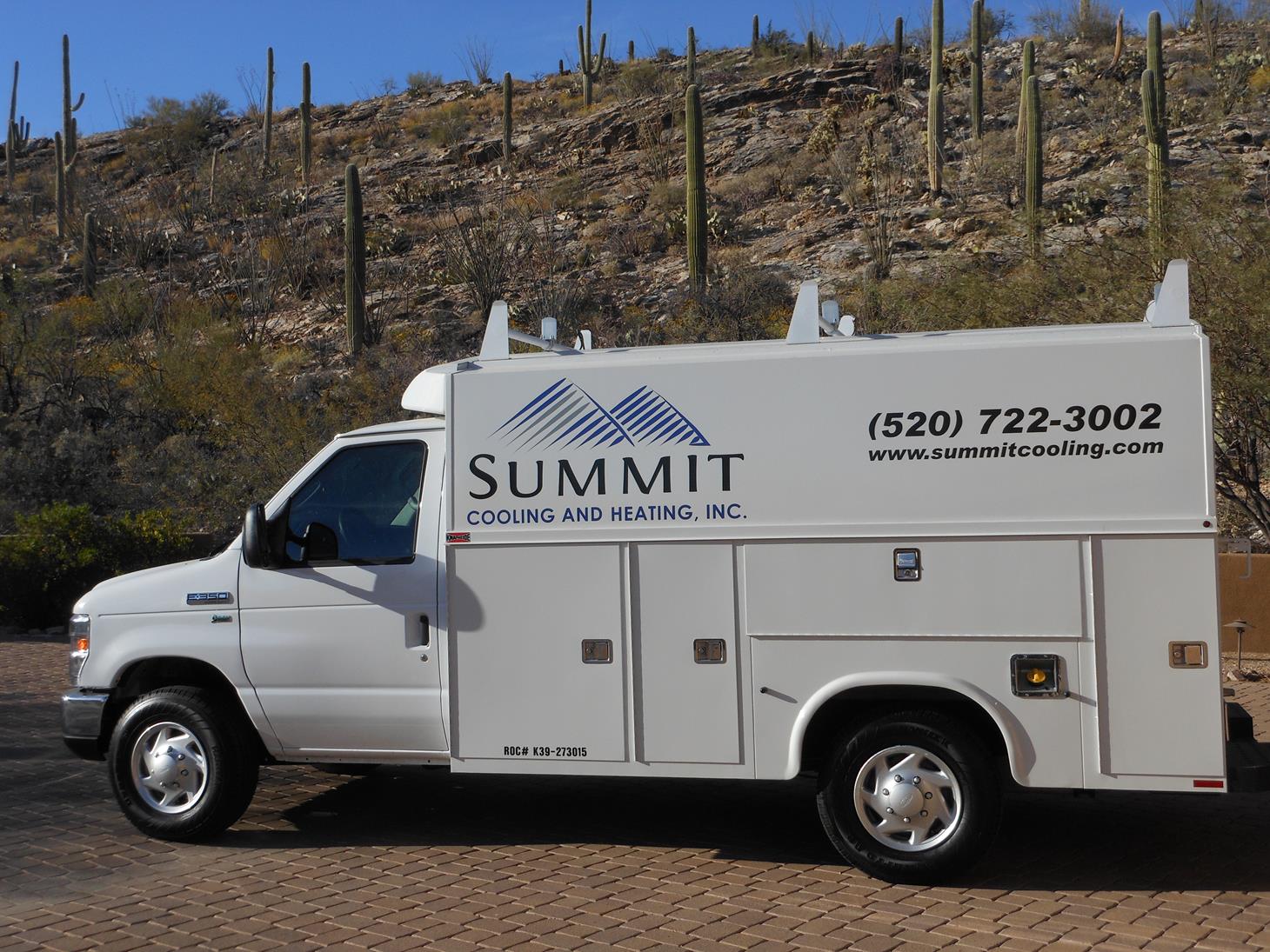 Summit Cooling and Heating, Inc. provides residential and commercial air conditioning and heating installation and repair in Tucson and surrounding areas.
Licensed contractor and owner of Summit Cooling and Heating Mark Sunderman, a Tucson native, graduated from Catalina High School in 1983.  Mark was given his first Heating, Ventilation and Cooling (HVAC) job as a teenager in 1985.  Since then, he has performed HVAC duties including installation, repair, project managing, and estimating.
After realizing that working for other companies meant that his value was determined by sales' numbers, Mark became inspired to add an old-fashioned element to the HVAC industry in Tucson, Arizona, by starting a company that values client relationships. Mark does not want his clients to just be another sale, but wants them to know how much they are valued from that first phone contact, to the continued communication, attention to detail, and care given in the services provided.
Mark's knowledge allows him to design customized HVAC installations – based on architectural design, health issues, and/or budgetary discretion. Contractors and suppliers rely on Mark because of his professionalism, knowledge, and clear communication of what is necessary and optional for their comfort solutions. Working in the industry for over 30 years has not only given Mark a vast amount of knowledge and skills, but an appreciation for the people of the Tucson community.
Mark's faith in Jesus Christ is foundational in his life.  He enjoys spending time with his wife, Christine, and three adult children (Ryan, Tyler, and Nicole), hiking the Tucson area mountain ranges, ATV'ing at the California Sand Dunes, listening to music, occasionally riding in the El Tour de Tucson, watching University of Arizona Wildcats' basketball and football (GO CATS!), and giving back to the Tucson community.
For more information about Summit Cooling and Heating, please call (520)722-3002 or e-mail [email protected]. You can also visit us on Facebook or follow us on Twitter (@SummitCooling).
Summit Cooling and Heating clients are valued!  We hope to have you as a client soon!
"And whatever you do, whether in word or deed, do it all in the name of the Lord Jesus, giving thanks to God the Father through him." ~Col 3:17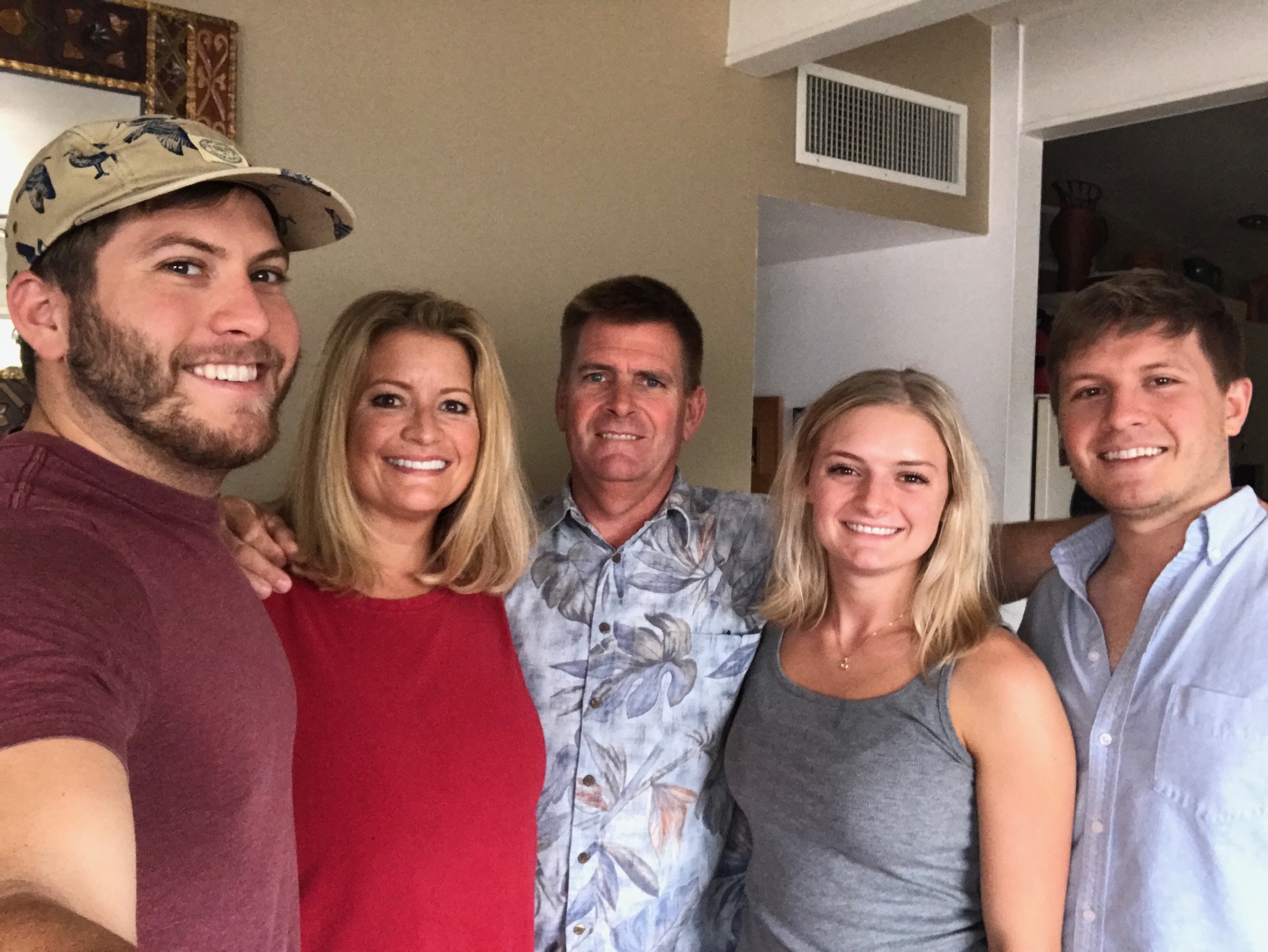 WE BUILD RELATIONSHIPS AND CREATE COMFORT AT ITS PEAK!
When looking for a cooling and heating company for service or installation, there are a few things that you should always expect from the company you choose:
1) Seek ONLY licensed contractors. Why? Because if a person is not willing to go through the process of getting a contractor's license, they are "short-cutting" the system of accountability, for protection of the consumer, and so what "short-cutting" may they take in their service or installation needs for you?
2) When making that first phone call, ask if they do Load-Calculations to determine the correct sizing of the unit suggested. Basing the size of any unit for  installation cannot be done on square footage alone. For example, you may desire a higher seer rating for your unit but if the unit is not sized correctly, the unit will not run efficiently, thus diminishing the efficiency purposes.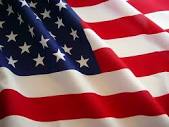 3) Inquire about whether duct work is the same dimensions for each room when it is installed.  Each room may require a different amount of air flow in order for it to cool as equally as the rest of the house – it is called air balance.
4) A knowledgeable company representative that is honoring of your time and home or business; before, during, and after the service or installation is provided.
5) The representative listens to you, asks questions, and gives information based on your personal needs.
6) When getting an estimate, make sure that the representative performs a detailed analysis of your home or business, which includes measurements, notes how rooms are facing north/south/east/west, and how many windows and the size of the windows in each room.
7) When doing a follow-up meeting for the estimate, you should ask any questions for clarification. The representative should be able to answer your questions in "layman's terms" and the estimate should reflect and address the concerns and issues you stated in the first meeting.
8) There is a reasonable cost for running a business and having the integrity to be a licensed contractor, to use quality products, and to have quality employees that are paid a fair wage – so remember to ask yourself if the company you are hiring is cutting corners?
9) Finally, you must feel confident that the company you choose is there to serve you!
10) Summit Cooling and Heating, Inc. is the cooling and heating contractor that can offer all of the above suggestions.  We go above what is necessary to gain the confidence of our clients, in all circumstances!